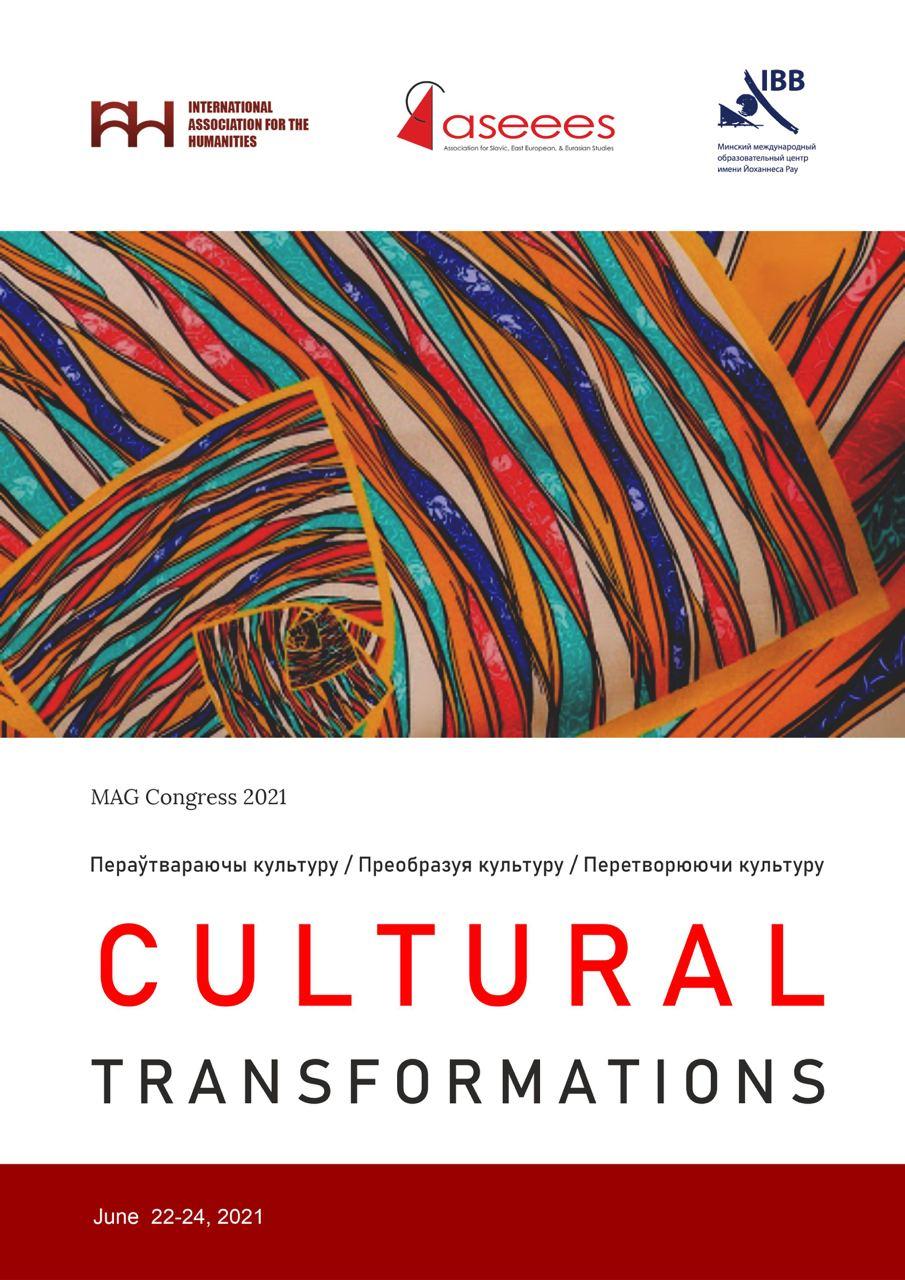 The Congress of the International Association for the Humanities Cultural Transformations will take place online between 22-24 June 2021 (via Zoom platform).
The Congress programme.
The Congress will focus on the humanities and related social sciences as intellectual practices fundamentally integrated into culture. Historically, the humanities and social sciences arose in Europe and elsewhere in response to the social and cultural needs of individual and community life. In East Europe and Eurasia the principles of the European humanistic tradition have also sustained critical enquiry and common, trans-national values. Assuming a close relation between the humanities and social sciences, the agenda of the Congress includes an examination of this division, as well as the interchange between scholarly reflection and public socio-cultural initiatives. We particularly invite participants to examine from any perspective the roles socio-humanistic studies have played and might continue to play in shaping socio-cultural transformations in the region.
The Congress working languages are English, Belarusian, Russian, Ukrainian.
We intend to conduct live broadcast of some sessions on our YouTube channel.
22 June 2021
17.00-17.30 (EEST) - Opening remarks
Tatiana Shchyttsova, President of the International Association for the Humanities
Sibelan Forrester, President of the Association for Slavic, East European, and Eurasian Studies
Andrzej Tymowski, Director of International Programs at the American Council of Learned Societies
17.30-19.00 (EEST) - KEYNOTE LECTURE:
Serhii Plokhii (Harvard University)
"Chernobyl: Why Did it Happen, and What Can We Learn from the World's Worst Nuclear Disaster?"
24 June 2021
18.00-20.00 (EEST) - Plenary Discussion
Post-Socialist Condition: Dynamics, Perspectives, and Deadlocks
of Socio-Cultural and Socio-Economic Changes after the USSR Collapse Speakers:
Pavel Barkouski (independent researcher, Belarus),
Yaroslav Hrytsak (Ukrainian Catholic University, Ukraine),
Elena Gapova (Western Michigan University, USA),
Elena Trubina (Ural Federal University, Russia)
Moderator:
Natalia Shlikhta (National University of Kyiv-Mohyla Academy, Ukraine)
ГОЛОВНА | HOME PAGE | ГАЛОЎНАЯ | ГЛАВНАЯ

НОВИНИ Й АНОНСИ
---
ФОРМА ЗАЯВИ ВСТУПЛЕННЯ В МАГ
APPLICATION FORM
---
ПАРТНЕРЫ